Start of main content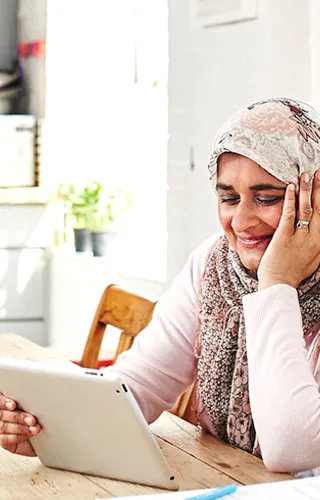 What Hybrid Working means for us
We've worked with colleagues across the IET to agree our vision for hybrid working. We're still on the journey and will continue to learn and adapt as we go.
Our Hybrid working vision
"We will work in an agile, inclusive and collaborative environment where people are trusted and enabled to choose the best place to do their best work."
Our Hybrid Working Principles:
We embrace hybrid working and make use of our 'Healthy Hybrid Working Habits' to embed it successfully.
We're, typically, expected to come to the office a minimum of two days per week and are encouraged to make the best choice over where we work for the remainder of the week, taking advantage of the best space and technology available. This could mean the days we need to work from an IET site may change each week (both in terms of the number of days, and which specific days). If you need a different way of working to be considered, this would be reviewed with a flexible working request or reasonable adjustment discussion – but we certainly welcome the conversation at the application stage.
We take ownership of, and strive to ensure that, the decisions we make about where to get work done satisfies the needs of the team, organisation, our members and customers.
We all have the same opportunities irrespective of where we're working.
Our wellbeing and the health and safety of our colleagues is a high priority and is underpinned by sustainable working practices.
We value and encourage informal connections, collaboration and networking.
We'll support our new joiners to ensure they understand and feel part of our collective purpose, values and behaviours.
We know that hybrid working won't work for or be available to everyone though. It will depend on the kind of role you do, the team you are a part of, and any minimum levels of physical cover required as well as the technology and environment you may need for your role.
Whatever your working week looks like, it's important to us that you have the equipment and the environment you need to you feel safe, trusted and comfortable to do your best work.