Start of main content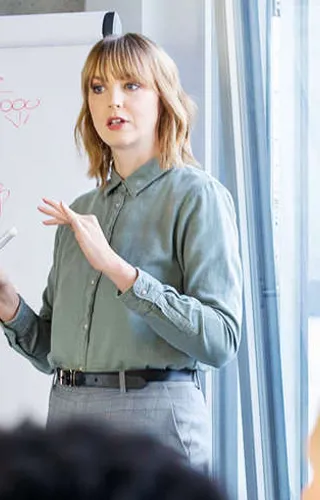 We want everyone to feel valued and to be able to bring their whole selves to work, and our values and behaviours support this. They help us work as one team, and ultimately have a positive impact not only in all we do in working to engineer a better world, but also in the way we do it.
Integrity
We operate professionally and ethically to gain trust. Be open and honest with each other. Respect everyone and value each other's contribution.
Excellence
We work towards the highest level of service and satisfaction. Use agile methods and seek innovative solutions to add value. Continually improve and adopt best practices.
Teamwork
We encourage colleagues and volunteers to work together. Recognise the value of talented individuals working in teams. Be collaborative and partner with other organisations.
Our Behaviours
We all know the influence behaviours can have on us as individuals. Therefore, it's vital we recognise and promote good behaviours across the IET in all that we do.
We aim to:
Behave in a way that recognises and values our differences. This includes building strong working relationships with colleagues, respecting and listening to the views and opinions of others, checking our assumptions and emotions, and understanding and supporting people experiencing challenges in and outside of work.
Do our very best; working to improve things and use what we're good at to do a great job. This means thinking about shared objectives and how we can contribute, considering customers' needs, working proactively and inspiring others.
Take full ownership; of our work, problems and careers. This means always looking for new ways to challenge ourselves and grow, exceeding expectations of solving challenges and questioning what's not working or preventing us from being our best.
Work well with others; where we seek to find a common purpose and work across departments and teams. We stand by colleagues in difficult times as well as when we're strong, take our fair share of the load and help find solutions to challenges in new, creative ways.
Openly communicate and seek to understand before being understood. We use appropriate words, tone and body language and communicate in a way that engages and motivates. We also respect and listen to everyone's contribution and are open, transparent and honest.