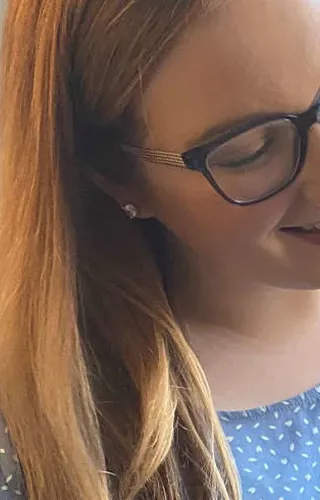 What if your work helped engineer a better world?
Brittany Leedy is the Regional Marketing Manager for IET USA, primarily focused on marketing the IET's academic products and services to customers in the Americas.
"I've been amazed at the IET's reach and influence"
"This is a new role at the IET, which was created because of the amount of business coming from the region. I've been brought in to look after the wider marketing strategy for the Americas and further disseminate academic research to engineering and technology communities across North and South America," she says.
Coordinating the IET's presence at library conferences across the US and Canada is a key part of Brittany's work, and although the pandemic slowed down her ability to travel, she plans to attend more of these as the region opens up.
"By helping to make research more discoverable I'm playing an important part in the organisation's mission to inspire, inform and influence the global engineering community. I'm not only providing the community with access to high-quality engineering and technology research; I'm also supporting the wider organisation by selling these products and services to generate revenue that goes towards all the great work that the IET does to engineer a better world.
Far-reaching influential work
One of the things Brittany enjoys most about her role at the IET is that she constantly has the opportunity to learn. "I'm not an engineer, I don't come from the technology sector, so I'm constantly getting to learn all about the topics that are important to our audiences," she says.
"I quickly discovered how far-reaching my work, and that of the wider organisation truly is. At first, I had no idea how much the term engineering and technology really encompasses. But when you look at the kinds of publications we produce and the research we publish, you discover there's a mind-boggling number of subject areas within STEM.
"And we have customers all over the world that are reading our publications and using our database to find content relevant to their research," she continues. "Just last week I sat in on an Inspec webinar hosted by our Central and South America Sales Manager, which was available in both Spanish and Portuguese. I've been amazed at the IET's reach and influence," she enthuses.
International collaboration
Brittany has a dual reporting role within the IET. As well as reporting directly to the IET USA Vice President and General Manager, she also works closely with the UK-based marketing and product teams and typically spends her mornings on meetings with colleagues based in the UK. 
Working with the global IET team has helped her learn more about the wider organisation and her role within it, and also helped her build relationships with different parts of the business.
"I believe building and maintaining relationships within the organisation, as well as externally, is also an important part of my role. We're a very small team here in the US, but an important part of the IET puzzle. Therefore, I try to facilitate more ties between the US team and our international colleagues," she explains.
"I try to get as involved as I can: attending virtual coffee breaks, 'lunch and learn' events, team meetings and away days in order to make sure that I, and the IET USA, are fully plugged into what the IET is doing globally. This way we can all work together as effectively as possible," she concludes.